WELCOME TO EARTH DRUM COUNCIL

The contemporary drumming movement is an integral part of a new culture, an emerging new paradigm that melds the ancient understanding of the interconnection of all things with a scientific worldview. And drumming is the order viagra soundtrack of the new story of zovirax 200 mg Gaia, the story that tells of how humans may heal our relationship with our Home on Earth.
In many places, people are coming together in circle around the fire, to drum and Cheap viagra no prescription dance and connect with each other and the Earth. Across all boundaries of religion and race, age and station, the people gather in rhythm to commune with Gaia. Each circle is unique, a living rhythmic being with its own life cycle. Yet each such gathering of pulsing drummers and swirling dancers has the same potential to transform the participants and bring them to that ecstatic place where the particular dissolves into the universal and Viagra generic brand the whole is much greater than the silagra sale sum of its parts. When that potential is realized, each fully embodied person shines with beauty, and the location of the circle becomes irrelevant because everyone is simply Here Now. This place is perhaps the most profound Home of all.
Rhythm is the Universal Heartbeat
Feel the Pulse
Celebrate Your Spirit and the Dance of Life
The Fire Beckons, the Circle Calls
Let Us Join Together
One Heart, One Spirit, One Family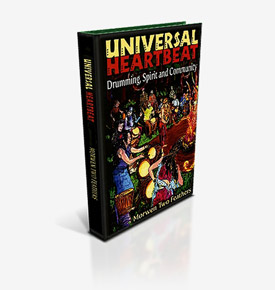 A short rhythmic excerpt from Yenvalou as played by Drumbodhi